What some say is the best electric scooter on the market, the Segway Ninebot Max has become so popular that you likely may have seen a few in your city. With an impressive 40 miles of range, durable components, and three different riding modes, it certainly has a lot going for it. But is it the best bang for your buck? Here's a hands-on review of the Segway Ninebot Max.
What you need to know about the Segway Ninebot Max
Segway raised over $4 million from more than 5000 people in their Indigogo campaign to develop the Ninebot Max in 2019, and it has only grown in popularity since then. The minimalist design makes it easy to fold and carry, and the high-grade components will last a long time.
After some quick assembly, I was pleasantly surprised to find that the scooter was already 75% charged out of the box, meaning you won't have to wait long before riding it right away. The built-in charger also means you won't have to pack any bulky power adapters for your trips.
While the Segway Ninebot Max has no suspension, it has ten-inch puncture-proof pneumatic tires to keep your ride smooth. The 350W motor is also more than capable of climbing 20% inclines without slowing down. The bell is loud and easy to twist to alert others while passing.
I also appreciate the sleek design and lack of a visible logo, which means you won't be a rolling advertisement. The Ninebot Max even has Bluetooth to sync to your phone, so you can monitor your stats and record your trips via the app. Though, I did experience some connectivity issues for the first few days.
See also: The best electric kick-scooters
What's good?
Excellent range: Offering 40.4 miles (65 km) of range on a single charge, I found I rarely had to plug in my scooter between trips, and even then, it wouldn't take more than an hour to top up the battery. The Ninebot Max carries enough juice that even if I forget the charging cord at home, I'm confident traveling long distances, always having the ECO mode to rely on to conserve energy if needed.
Smooth riding: Compared to other electric scooters without suspension, the Ninebot Max offers a smoother ride thanks to its tires. I found the ten-inch so-called "self-healing" tires could absorb almost any bump or cracks along the pavement without jamming my knees. The added height also helped me to foresee any obstacles.
Responsive speed control: The Ninebot Max offers three-speed modes: Eco, Standard, and Sports mode, each with an increasing max speed (15 km/h, 25km/h, and 30 km/h, respectively). I found the throttle to be very sensitive, adjusting speeds according to how hard I pressed it, compared to other e-scooters I've tested, where I did not notice a change in speed until I pushed the throttle down entirely.
What's not so good?
The app is iffy: It took me a few tries to connect the scooter to the Segway app on my phone, and even after connecting, the app wasn't recording my rides at all initially. You won't be able to access the higher speeds until you sync your scooter to the app, and enabling cruise control can only be done via the app. While there is a safety measure to lock the wheels of your scooter via the app, this still won't prevent anyone from simply picking it up and carrying it away if left unattended.
Not all-terrain: While the pneumatic tires can withstand punctures and bumps, they aren't enough in themselves to take off-road. Without any suspension, riding on gravel will get quite bumpy, and riding on grass will really slow things down. Stick to the pavement if you can.
Not waterproof: The e-scooter does have a water-resistance rating of IPX5, but that's not enough to ride in the rain or to get wet. However, the brake cable is threaded inside the stem frame to help reduce accidental contact with water.
Segway Ninebot Max specs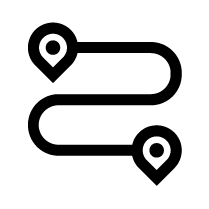 Range: 40.4 miles (65 km) on a single charge.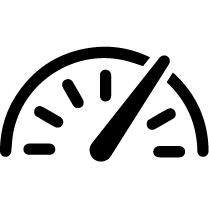 Max Speed: 18.6mph (~30 km/h)
Motor size: 350W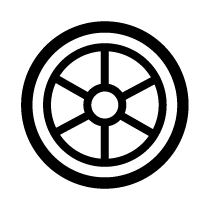 Tires: 10-inch Pneumatic Tires
Dimensions: 45.9 x 18.6 x 47.4 in
                   Weight: 41.2 lbs (18.7 kg)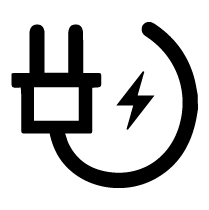 Charge Time: roughly six hours from a depleted battery.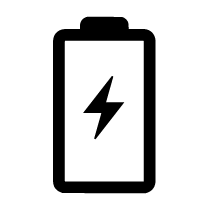 Battery: 551Wh
Should I buy the Segway Ninebot Max e-scooter?
After riding it for a couple of weeks, I can say the Ninebot Max lives up to the hype. The multiple speed options make it an excellent introduction for first-time riders to try in Standard Mode and kick into Sports Mode when you feel ready for a little more power. The range is especially appealing to long-distance travelers who don't want to worry about having to stop and recharge.
Despite a lack of suspension, the larger tires are well equipped to tackle bumpy terrain. The seven-inch baseboard gives you more room for your feet and is spacious enough for an extra rider to hope aboard comfortably. The folding clip is surprisingly secure despite appearances, and the kickstand is firm – both a testament to the durable components. However, while the mobile app provides some fancy features, such as its own social media portal, it's unnecessary to use once you have synced it to your scooter.
No matter which urban environment you find yourself in, the Segway Ninebot Max is a solid purchase you won't regret. It strikes a perfect balance on nearly all accounts: sturdy construction without being bulky, an intuitive LED dashboard with lots of options, easy to fold and carry without being too heavy, and more than enough range without draining the battery, thanks to the fast charging and regenerative braking. For only $999, you won't find many better deals at this price point.
Read more: The best cheap electric kick-scooters
Using the Segway Ninebot Max
How to increase speed on Segway Ninebot Max
Quickly double-press the power button beneath the LED display to change between speed modes.
To increase speed, push down on the throttle on the right hand and release to slow down.
How to charge Segway Ninebot Max
Open the charge port cover under the back right side of the baseboard. Then, insert the charge plug once connected to a power outlet.
The charge port has a spring to help keep it shut when finished charging.
How to fold Segway Ninebot Max
Once you turn your scooter off, turn the safety hook counterclockwise and open the quick release lever away from the frame.
Then, align the snap hook beside the throttle with the buckle on the back fender to hook them.
Now that the scooter is securely folded, lift it by the stem to carry it.
How to lock Segway Ninebot Max
To lock the Segway scooter, open the app on your phone and connect to the Ninebot max via Bluetooth. Once connected, pull the blue lock icon down until it is grey.
Once locked, the wheels on your scooter will not turn.
FAQs
Q: Can you make the Segway Ninebot Max faster?
A: The Segway Ninebot Max has three speed modes: Eco at 15 mph, Standard at 25 mph, and Sports at 30 mph. You must first connect your scooter to the segway mobile app via Bluetooth to enable them. Once connected, double-press the power button on the scooter to switch speed modes.
Q: Is the Segway Ninebot max worth it?
A: Yes, the Ninebot Max is worth it for anyone looking for an e-scooter with long-range and durability for less than one thousand dollars.
Q: Does the Segway Ninebot Max come with a charger?
A: Yes, the Ninebot Max has a charging cable to charge the scooter.
Q: Is the Segway Ninebot Max G30P waterproof?
A: No, the Ninebot Max is not waterproof and has an IPX5 rating. Do not ride the e-scooter in the rain or get it wet.
Q: How fast does the Segway Ninebot Max go?
A: The Ninebot Max can go up to 18.6 mph (30 km/h) in Sports mode.
Q: Does Segway Ninebot Max come charged?
A: Yes, the Ninebot Max comes charged at 75% battery life. However, you should fully charge the scooter before riding.
Q: When was the Segway Ninebot Max released?
A: The Ninebot Max was crowdfunded in 2019 and released for sale in 2020.